Whether you're looking for a powerful procurement software or a one-off tender advertising service, our solutions are designed to help organisations of all shapes and sizes streamline the procurement process.
Advertise opportunities
Invite public, private or pre-qualified suppliers to your RFx within your branded eProcure portal. Keep everyone in the loop with automatic reminders for registered suppliers.
Broaden your horizons
Advertise to our huge network of suppliers and find the right man for the job at the best price. We've got over 260K suppliers in our database waiting to complete for that next contract.
Deploy seamlessly
Our user-friendly, intuitive software means easy adoption for the entire team. Customise to suit your own terminology and processes to make deployment a breeze.
Keep track
Every action and interaction is on file with our automatically generated audit trails, complete with time and date stamps.
Evaluate with ease
Ensure standard supplier response formats and set weighted qualitative and quantitative evaluation criteria. Implement supplier pre- qualification and easily compare submissions side-by-side.
Maintain probity
Our system is compliant with all procurement regulations, and provides complete oversight, visibility and live reporting.
Integration partners
Use our API endpoints for custom integration with other software. Connect with other applications simply and securely.
Save time and money
From advertising, printing and distribution to endless administration, save money with a cost-effective online solution. Free up your team by removing administrative burdens. Automate and streamline manual tasks.
Rest easy
Governed by W3C Compliance and the OWASP Top 10 Web Application Security Risks, we meet demanding local and international standards.
Analysing the past to help you navigate the future
Explore tailored market insights & uncover stakeholder networks
Analytix

Historical industry data analysis

Geospatial

Smart mapping and spatial analysis

Reports

Local and international economies and construction markets

Custom Research

Specialised analysis and tailored insights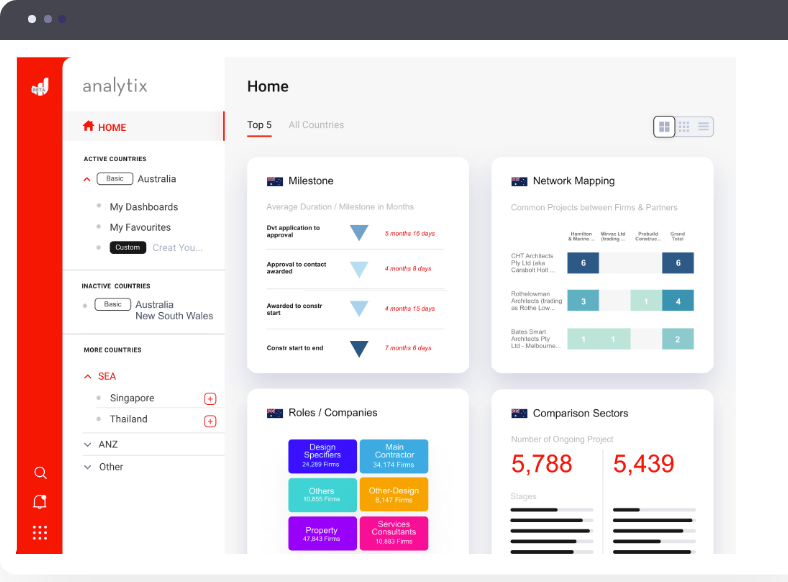 Boost brand awareness and build your network
Connect with design professionals online and face-to-face
Archify

Products, projects and professionals

Education

Continuing Professional Development (CPD) and trainings

Events

Industry-leading exhibitions and awards

Publications

Prestigious, extensive and insightful media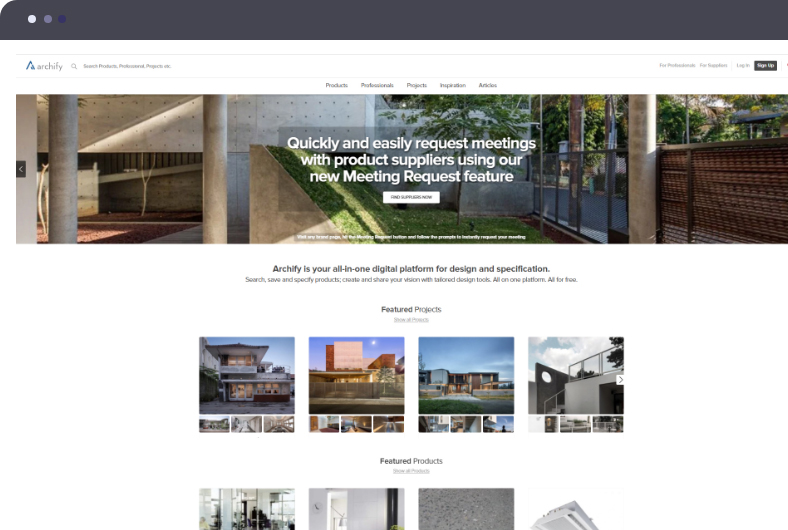 Looking for competitive bids from qualified suppliers, but don't
need your own procurement portal?
Advertise open tenders, RFPs, RFQs, EOIs, RFTs, or other purchasing requirements to our
huge network of suppliers. Seek competitive bids in our secure and easy-to-use
electronic environment with complete visibility.
Complete every step of the tendering process online:
Advertise your opportunity to our targeted supplier base, right up until closing time
Manage your tender documents and update tender information along the way
Communicate with suppliers
Collect sealed-bid tender responses securely